about us
If we combine your lack of time for Ad Writing and Shortlisting, with our expertise and super-smart strategies in attracting top talent, together... we could achieve beautiful things!
Really, we could!
The SHORTLISTER exists to offer a flexible and affordable solution to busy professionals like you. We are the perfect service for those tackling in-house recruitment. We leverage the best talent in the market to set you up for a successful outcome. Here's the kicker... we do it without the price tag that usually comes with engaging our level of expertise.
Let's be honest here. You may be fed up or can no longer justify costs of agency recruiting. We provide a service you're going to love.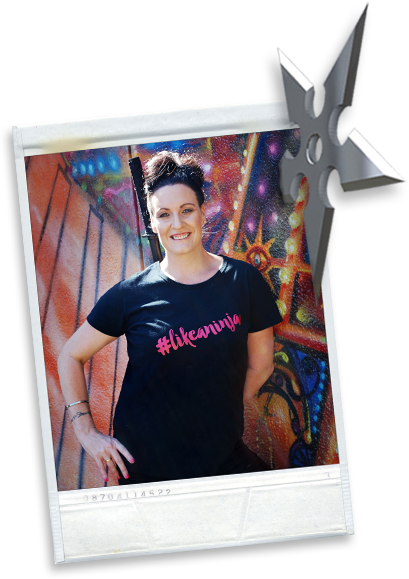 meet the shortlister.
We are expertly designed to give you the freedom to focus on other priorities. We take care of connecting you with the best talent.
We are slick, professional and at a cost, that's pretty mind blowing.
After being in the game for 20+ years our Founder Kerri is awesome at what she does. Clients affirm that time and time again. She's genuinely expert when it comes to sourcing talent. She's super honest and has tackled being a business owner with style and integrity. Trust us; you're in for nothing but an exceptional experience with her as our Ninja Master.
You might find this weird but Kerri totally gets a kick out of writing Job Ads (please don't judge her; she's more than cool in other ways!). It satisfies her creative flare and when you have personally SHORTLISTED over half a million resumes, you get very good (and speedy) at spotting the most suitable talent.
Really. You do!
With an addiction for efficiency, an obsession with systems and a thirst for industry knowledge, Kerri knows how to get results.
A client once described Kerri as a "crafty warrior who doesn't stop until desired outcomes are achieved". Yep, that's why we call her the Ninja Master. She's a total nerd in so many ways and stealth like with everything to do with sourcing you the right people.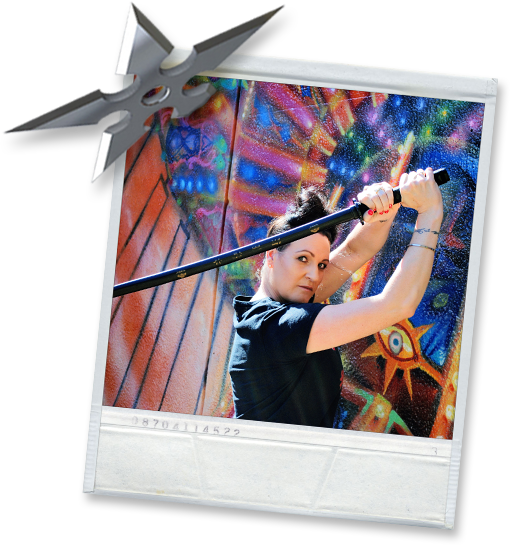 What's This Ninja Thing About?
Kerri always wanted to be a Ninja! She wanted to achieve great things but do it in stealth mode. She isn't all that comfortable with networking events; in fact, she's usually the tall lady lurking in the shadows too close to the bar!
Most of her life's achievements have been a covert mission. Here are some of her successful missions that we know about;
She played netball for Australia at the age of 19

At 16 was awarded an AIS Netball Scholarship in Canberra, which saw her leave Perth for a few years (without mum and dad)!!

Was named the best Goal Attack of all time for the Perth Orioles (now West Coast Fever)

Was nominated twice for Sports Woman of the Year

Went to University to study dirty, infected feet (Podiatry) butlanded in HR

Started her own recruitment company at 26
Being in business for 12 years has taught Kerri those who outsource tasks that hinder their priority list (like shortlisting resumes) are always the ones that keep their business moving forward.
meet the tech ninja.
Hamish is the super-cool, super-smart guy who never fails to WOW us!
His Superpower - Systems Programming. He can take the most complex system, simplify it and develop an innovative, cloud based solution that non-techy users will find super easy!
If problem solving was an Olympic Sport, Hamish would be a Gold Medallist. His analytical manner combined with his quick wit, makes him the perfect fit into our quirky team.
Don't spend hours you don't have in overwhelm sifting through hundreds of resumes; let The SHORTLISTER do it. It makes us happy helping you. Totally corny, but that's how we roll.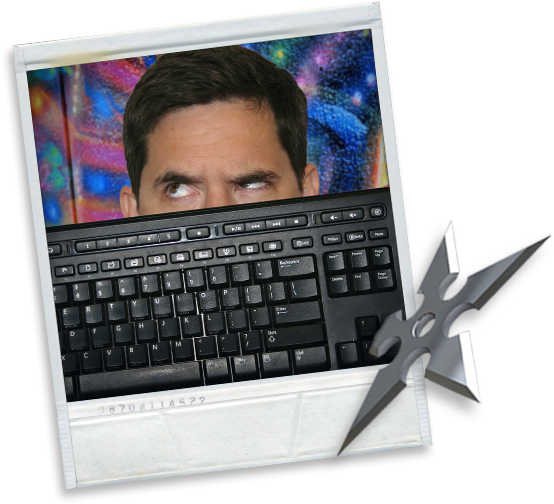 Don't Just Take Our Word for it,
Check Out What Our Clients Say!
I have used Kerri's expertise on a number of occasions to provide shortlisting and full recruitment for my clients. Kerri has always been very professional and efficient, and has found excellent candidates. She takes the time to find out what your business needs, and then is very honest about the candidates she puts forward, and will only recommend candidates if they are a good match.
Kerri and I work well together - I help business owners work out what staff they need; Kerri helps to find the right people; and I work with the business to make sure it's a great place to work and employees perform.
Jayne Griffiths,
Managing Director - My HR Adviser
I have engaged Kerri for a number of years and when I require recruitment assistance there isn't another option. My business was established back in 1978 and has 30 staff. During the early 90's the recruitment industry germinated and many "quick buck" operators have attempted to gain our business and have come and gone.
I still have staff employed that Kerri supplied 5 and 7 years ago, that's a testament to her skills and hands-on approach.
Kerri is service orientated and does what she says she'll do. Her fees are the most competitive I've found in the industry and the delivery speed to supply the resource by deadline is prompt.
George Taboni - Q.P.I.B. - Dip. F.S. (Brk), Director - Unity Insurance Brokers
After receiving over 150 applicants online for a position within my company, I was so overwhelmed I really didn't know where to start. I was referred by a colleague of mine and I have to say from my first impression of Kerri my mind was definitely put at ease. All the stress of having to go through all these applicants and then find the time to interview them was taken out of the equation.
Kerri knew my business, understood what I was looking for and more importantly knew how important it was to have someone fit into our team.
Thanks Kerri for looking after our company and we love our new recruit.
Camille Bradsmith,
Managing Director – Concert & Corporate Productions
I have utilised numerous recruitment companies in the past. They often create more headaches than they are worth. Kerri sets the standard by which other agencies will be judged. Applicants are appropriately matched to the job. I have not only been satisfied with the applicants selected for me but I have gone out of my way to generate more positions for the wonderful personnel that Kerri has sent to me.
It is wonderful to see such professionalism and competence in a business ally. Kerri provides time and time again without falter and with equanimity on every occasion.
Dr. Andrew Thompson,
General Practitioner – Kingsley Medical Centre
I have been using Seek.com for the past 13 years and carrying out my own in-house recruitment and found myself crossing my fingers to see if I had employed the right person for the job! I recently found myself on the Seek.com treadmill again and having a very bad day with a new employee. I received an email from Kerri Duff to see if I needed some help! You bet I needed some help and I got it. Kerri very quickly provided me with 3 suitable candidates. Since then I have referred Kerri to others.
Julie Maloney,
Managing Director – The Bookkeeping Factory
Due to the many hats I wear within my business, I often find myself short on time in order to properly sift through all the applications we receive when we post a position vacant. Using The Shortlister (at only a little extra expense to what posting the ad ourselves would of cost us anyway) freed up my time so I could concentrate on making extra revenue and it ensured the applications were being properly reviewed by someone who has a lot more experience at doing it then I have. It's a great service for companies that don't have an internal HR department.
Simon Ponnusamy,
Managing Director – AM Eyewear
Using the Shortlister made our recruitment process very easy. The Shortlister constructed our Ad so that we attracted the best candidates for the position. The sorting of applications into the most suited applicants also enabled us to make a quick decision on interviews and in making our final decision. It took the pressure and stress out of the process which made recruiting a pleasure.
Mairead,
Franchise Owner – BOQ Innaloo
WOW The Shortlister was a great experience for recruitment. Kerri and her team made the process so simple and extremely effective. It really was seamless! I will continue to use The Shortlister in the future and would highly recommend The Shortlister to anyone looking to make the recruitment of new team members simple and extremely effective!
Bryant Hatherell,
Managing Director – Green Genie Enterprises
We have used Kerri's services to find and key member of staff for our business, the process was efficient, seamless and the advice on candidate selection invaluable. Kerri is happy to provide that additional bit of help to ensure her Clients find that right individual. Her online portal is user friendly and also allows Clients to rank individuals instead of trawling through many candidate CV's. We would not hesitate to use her services again.
Jon,
Managing Director – Celtic Builders
The Shortlister made our recruitment process an absolute pleasure. Kerri's professionalism, prompt actions, ability to listen to our needs and make our interviewing process succinct and successful was fantastic! Thank you!
Dr Karen Bomford,
Practice Owner - Doubleview Vet Centre
I recently had the pleasure of working with Kerri at the Shortlister and cannot speak highly enough of their service. Our previous experience going it alone was a total failure, where with the Shortlister we had a final selection of three highly qualified candidates with anyone of them well suited for our company. The tips and advice along the way were also fantastic, thanks Kerri and the team for your help.
Tim Burke,
Director – Core Air
When I was hit by a surprise resignation in my busy naturopathic clinic I didn't have time to muck around. On the advice of another friend and fellow business owner I enlisted Kerri's support to find a replacement and I have found her to be friendly, good humoured, extremely efficient and helpful in her job. She gave lots of little tips along the way and coached me through the process well.
I found a replacement after receiving over 100 applicants in a few days thanks to her shortlisting and my ability to further shortlist via her page. I would thoroughly recommend Kerri and her business to anyone struggling to find a new employee in this day and age.
Tracey Walker – Naturopath BHSc (Nat),
The Live Lightly Centre.
Using The Shortlister made the whole process so simple and stress free compared to when I have advertised directly using seek in the past or even working with agencies. It was great to have additional material provided by you on the side such as the sample interview questions and reference check documents, it make everything so stress free.
Once again a big thank you and I will definitely be using The Shortlister again for any future vacancies.
Anshika Heritage,
Accountant, NGIS
Shortlister services are nothing short of excellent. My concern of disruption to my busy working days having to spend hours pouring over CV's to select the candidates for a phone interview to shortlist for face to face interviews were not warranted.
If any person or company is going the path of employing someone I would highly recommend using Kerri's services from Shortlister, excellent service which is very cost effective. It's been a pleasure working with you.
Rob Bluntish,
General Manager - All Points Communications
Kerri is changing up the world of recruitment!
Kerri was amazing at helping us with hiring for our business. We didn't want to pay $1000's for a recruitment agency to get us the best candidates. So a friend referred us to Kerri. After a free job analysis we realised Kerri knew all the stats and had the best recipe to advertise and get the most and best applicants. Our original advert received 18 applications vs. Kerri's skilled advert of over 200 applicants! She short listed all the cvs, gave us great advise for interview questions and techniques and it became a great experience and removed all the fear of hiring staff!
Cannot recommend her highly enough!
Alana Filardo, Vinnies Automotive
A friend recommended me to try "The Shortlister" and I admit I was somewhat sceptical. I hesitated and procrastinated but eventually I figured it was going to make me happy if it worked. It did. EXACTLY what it said on the packet! Awesome service/find of the year! I now push the URL into friends' hands, because it works so well.
Colin Spooner,
DataSift
I have never had such a simple, stress free experience when recruiting new staff. The SHORTLISTER system is amazing. We now have a new technician and salesperson who meet all our critical requirements.

The Ad Creator is pure genius and not having to speak to dozens of ineligible applicants saves so much time and energy. Thank you so much. I will be telling all my business associates about your fantastic, inexpensive system.
Tony Cook,
Director, SMS Security